Back
TALLULAH YOUTH ADVOCATE REPRESENTS LOUISIANA IN DC
Aug. 4, 2023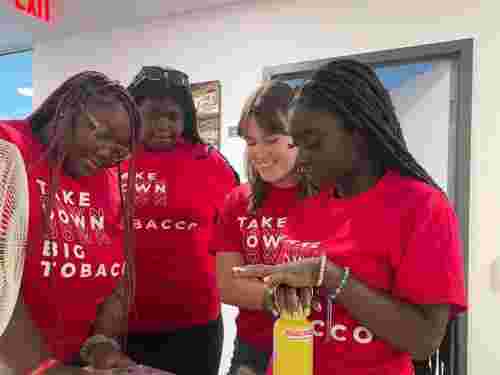 Tallulah, LA - Jazzlyn Barnett (age 16), a resident of Tallulah, was chosen to represent her community at the Campaign for Tobacco-Free Kids Youth Advocacy Symposium. in Washington D.C. Jazzlyn was among two dozen youths who met with more than 60 congressional offices to build support for ending flavored tobacco sales.
During the week-long symposium, Jazzlyn met with other youth advocates from all over the country. She enjoyed being able to sharpen her advocacy skills and meeting other youth advocates. She is excited to continue her advocacy journey with Next Era and Tobacco-Free Kids
Following the symposium, Jazzlyn and the other young people will continue to work with Tobacco-Free Kids throughout the year to educate their peers and advocate for effective policies to reduce youth tobacco use.
Jazzlyn is a member of Prek-12 and Beyond, an organization that operates as part of Next Era. Next Era is a state-wide youth initiative to promote healthier, tobacco-free, and nicotine-free lifestyles. Next Era youth advocates work across the state as agents of change to create healthier futures for their communities. Next Era is an initiative of The Louisiana Campaign for Tobacco-Free Living (TFL).