Back
Strawberry Festival goes nearly smoke-free in 2020 after town bans smoking
Jul. 22, 2019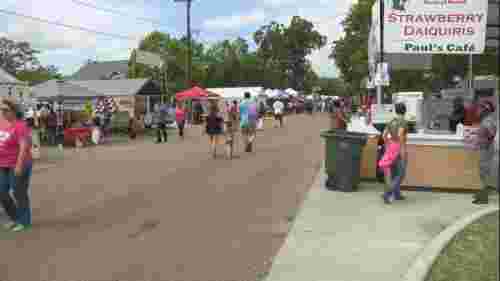 PONCHATOULA – Riding a wave of smoking bans across the region, this town known for its popular Strawberry Festival banned smoking in public places this week.
The city council approved a ban at its meeting Monday night.
Come May 12, smoking will be banned in places like bars, workplaces, bingo halls and parks. The ban starts a month after the Strawberry Festival in 2019, but festival goers and workers of the future will not be allowed to smoke in the crowded festival area.
For future festivals, the city said Tuesday, it will designate smoking areas away from the crowds.
The ban was primarily established to make bars smoke-free, officials said. A city official said the council spoke with every bar owner but one who could not be reached ahead of passing the ordinance.