Back
Smoke-Free Louisiana Campaign Asks Legislators to Say Yes for A Policy to Protect All of the Louisiana Workforce
Apr. 3, 2018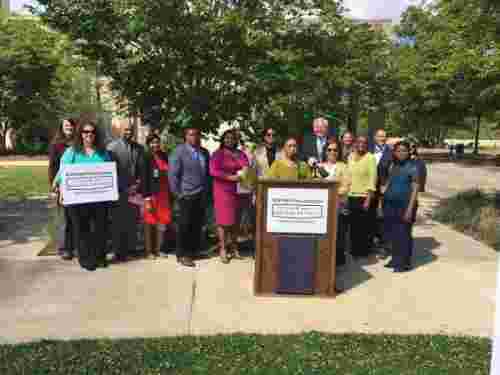 It's been three years since a smoking ban cleared the air in New Orleans' bars and entertainment venues. Now, a proposal could expand the ban statewide.
A measure that will be introduced Tuesday (April 3) by Representative Dustin Miller calls for a statewide comprehensive smoke-free policy that would make all workplaces, including bars, casinos and gaming facilities smoke-free.
The Louisiana Smoke-Free Air Act, which went into effect in January 2007 prohibits smoking in most public places and workplaces, including all restaurants with or without attached bars. But it does not protect employees in bars and gaming facilities.
Fourteen cities and municipalities in Louisiana have already passed comprehensive smoking bans including Baton Rouge, Lafayette (both in 2017), Bogalusa in 2016, New Orleans and Hammond in 2015.

The proposal is supported by the Coalition for a Tobacco-Free Louisiana, which kicked off its Smoke-Free Louisiana Campaign Tuesday (April 3) to build support behind Miller's proposal.
"Today's campaign announcement is the first step in moving Louisiana to be a healthier state," said Miller, who is also a nurse practioner in a press release. "We are losing too many loved ones to diseases that are largely preventable."
The Centers for Disease Control and Prevention estimates that about 480,000 deaths in the United States per year are due to cigarette smoking. This includes 41,000 deaths resulting from secondhand smoke exposure. This averages to 1,300 deaths per day.