Back
New Louisiana bill would raise smoking age from 18 to 21
Jul. 22, 2019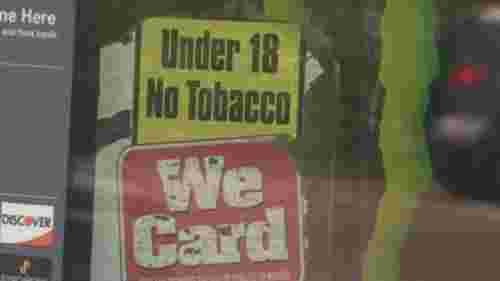 MONROE, La. (KNOE)- Louisiana Representative Frank Hoffman recently proposed a bill to raise the legal age to buy, possess or distribute tobacco in Louisiana from 18 to 21.
The bill would also prohibit people under 21 from selling, distributing, and possessing alternative nicotine and vaping products.
Representative Hoffman says the bill would improve the state of Louisiana's health.
"We show percentages as high as 20 percent will never start smoking if they don't start until the age of 21," Hoffman said.
He also says the proposed bill would save the state billions on healthcare.
"Obviously, we hope to make health better and buy them better health. Medical costs are obviously going to be less," Hoffman said.
Still, the bill's gotten some pushback.
The Louisiana Campaign for Tobacco-Free Living does not support the bill. They said Hoffman's proposal puts too much responsibility on tobacco buyers and does not hold the businesses selling to them accountable.
But, Hoffman says new bills have been introduced to put more pressure on tobacco companies.
"We just made the bills stronger and some of the things they wanted. I have one that increases the fee to sell tobacco products," says Hoffman.
Hoffman says there is also a new bill that will increase the fines on businesses that are caught selling to people under 21.
Some residents feel raising the legal age could be a step in the right direction.
"Just the fact that raising the age could save somebody's life…truth be told that doesn't sound like such a bad thing," said Monroe resident Frazier Hudson.
Hoffman also says lawmakers are thinking about adding an amendment to the bill that allows people under 21 buy tobacco if they are in the military.
The bill is still in the Health and Welfare Committee.