Back
National Kick Butts Day is March 20
Jul. 24, 2019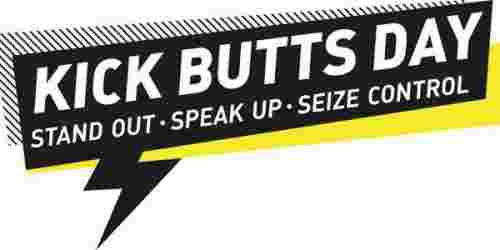 (KSLA) - It's never too late to quit smoking.
National Kick Butts Day is Wednesday, March 20 and it's goal is to encourage adult smokers to quit while preventing a new generation from picking up the habit.
According to the Centers for Disease Control and Prevention, each day in the United States, more than 3,000 youth aged 18 years or younger smoke their first cigarette, and an additional 700 youth and young adults become daily cigarette smokers.
"Children are three times more likely to smoke if a parent or guardian smokes," says Mike Rogers, Chief Executive Officer of SCT Management Services, in a news release. "While the Trust's primary target audience is Louisiana citizens who smoked their first cigarette before Sept. 1, 1988, we are also committed to keeping the next generation from becoming addicted to nicotine."
Cigarette smoking is responsible for more than 480,000 deaths per year in the United States and 41,000 deaths resulting from secondhand smoke exposure.
Kick Butts Day started in 1996.
For more information or to apply for the free products and services provided by the Trust, visit www.smokefreela.org; call locally at 504-529-5665 or toll-free at 855-259-6346.