Back
BILL TO RAISE THE AGE TO PURCHASE TOBACCO AND NICOTINE PRODUCTS TO 21 PASSES IN LOUISIANA
Jun. 10, 2021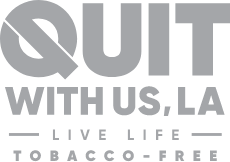 A bill to raise the age to vape, smoke, or use any tobacco or nicotine product in Louisiana from 18 to 21 won final passage Tuesday. Louisiana Campaign for Tobacco-Free Living Associate Director Shawna Shields said this allows the state to have parity with federal law in an effort to deter young people from starting.
"The older that you are before they actually try a tobacco product the less likely they are to start. So, the goal is to keep them from starting 21 and under," said Shields.
Denham Springs Representative Buddy Mincey said he was encouraged to present the legislation after a school administration told him about the rampant use of vaping on school campuses.
All but 17 states have already raised the age to 21 to comply with federal law.
Shields said because House Bill 473 bill aligned with federal law to increase the age limit, it faced little to no opposition.
"While some folks didn't support it there also wasn't really active opposition. I think that's a great sign for the direction of Louisiana," said Shields.
For those under the age of 21, Shields said there's free assistance to help you give up nicotine.
"Specifically in that age range of 18 to 21 that are caught in this in-between to go to 1-800-Quit Now and quit," said Shields.
The bill now goes to the Governor's desk for signature.