Back
AIMING TO CLEAR THE AIR: The Smokefree Southwest Louisiana coalition wants to guarantee all workers the right to a smoke-free workplace
Jul. 24, 2020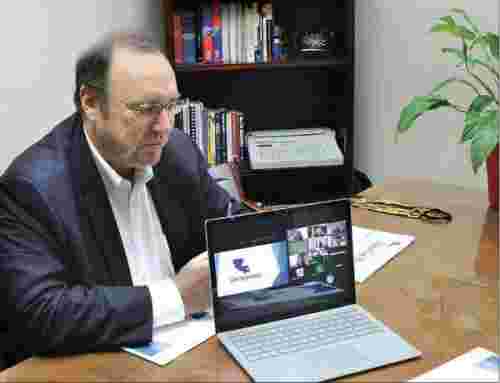 Lake Charles is the largest municipality in the state without a comprehensive smoke-free law, something the Smokefree Southwest Louisiana coalition said must change.
"It's an unbecoming distinction," said coalition member Raegan Carter. "We need to guarantee all workers the right to a healthy, smoke-free workplace."
The Smokefree Southwest Louisiana coalition is made up of members of the Louisiana Campaign for Tobacco-Free Living, American Heart Association-Louisiana, American Cancer Society Cancer Action Network, American Lung Association-Louisiana, Americans for Nonsmokers' Rights, Campaign for Tobacco-Free Kids, Lake Charles Memorial Health System, Southwest Louisiana AHEC, SWLA Center for Health Services and others.
Carter said when Louisiana's statewide smoke-free law took effect in 2007, it failed to include stand-alone bars and gaming facilities.
"Local governments are allowed to pass more comprehensive laws and it's time for Lake Charles to do so."
Carter said a new smoke-free ordinance should remove the smoking exemption for all bars and gaming establishments; remove the exemption for nursing home establishments that allow smoking inside their facilities; increase the hotel/motel percentage to 100 percent smoke-free; and enact a comprehensive smoke-free policy that includes e-cigarettes.
She said such an ordinance would not ban smoking or vilify smokers.
"It does not pass judgment on any personal lifestyle or choice," she said. "It does not unreasonably regulate a business' options. It would guarantee all workers the right to a healthy, smoke-free workplace."
Carter said members of the community have been engaged in discussions on changing local laws, but the City Council has yet to take up the initiative.
"We're hoping that now is the time the council will give support to this," Carter said.
She said many people don't recognize how awful second-hand smoke can be for Southwest Louisiana's hospitality workers.
"You take a casino worker who is working a 12-hour shift and they do not smoke but they are being exposed to cigarette levels just as if they had smoked," she said. "Second-hand smoke is still a major contributing factor in chronic disease and deaths and is a key factor in Louisiana's distinction as one of the least healthy states in America."
Grammy-nominated artist Sean Ardoin said he knows the effects of second-hand smoke all too well.
"Whenever we're playing in venues that still allow smoking, it's almost assaultive," Ardoin said. "The next day, you have to detox because when we're singing we inhale and it gets in our lungs and it shows on our instruments with a layer of tar — the strings, the buttons on the accordion, the drums, the drumheads — in gets onto and into everything. It's hard the next day with the coughing."
Ardoin said his accordion traps the smoke inside its bellows and must air out or it makes his house smell like a club.
"This is how I make my money; I talk and I sing and to be in an environment where that's the only way I can make a living and I have to be subjected to that it really is assaultive," he said. "If you love hearing the artists you say you love and their music and you want them to be able to do it on a high level for a long time, then whenever you go see them don't smoke there, take it outside."
Carter said a comprehensive smoke-free ordinance would protect entertainers, visitors, vendors and customers by ensuring the right to breath clean air in public workplaces.
"This ordinance will save lives," Carter said.
Ashley Hebert, government relations director of the American Heart Association said the lack of a comprehensive smoke-free ordinance is Lake Charles is a social justice issue.
"No one should have to choose between their health and a paycheck," she said. "It's not just about the patrons, it's about the employees."
Janice Ackley with the Louisiana campaign for Tobacco Free Living said everyone deserves the right to breathe clean air.
"Fenton passed a smoke-free law a year ago and it includes their parks," she said. "They're being very progressive. The Calcasieu Police Jury is adamant that their parks are smoke-free to protect children, but the Lake Charles city parks don't have that rule."
Rupert Araiza of the Southwest Louisiana Area Health Education Center reemphasize that the coalition isn't trying to tell people they can't smoke.
"Of course, people are going to do what they want," he said. "We're simply asking them to make the choice to not inflict it on others. I have friends that smoke and they go outside; they don't seem to mind. I think it's pretty reasonable to do that."
Carter said City Council and Police Jury members need to work together to pass simultaneous laws that will ensure parity and fairness for business in all areas.
"This issue is important," she said. "Second-hand smoke is so harmful and so deadly to our community."